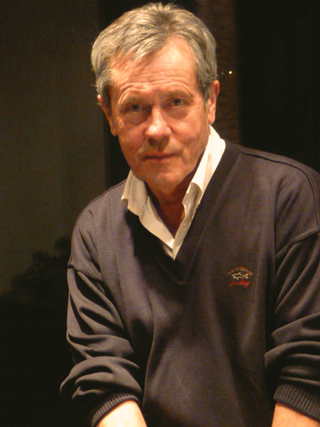 FRENCH PAINTER BORN IN 1943
Jean-Yves Bruyere practice drawing very young at Thizy (69) under the influence of populist painter Maurice Montet (1905-1997).
Then he attended the academy at Lyon Marc de Michelis and workshop Jean Puy in Roanne (42).

Through perseverance and practicing from nature landscapes in pastel, street scenes, musicians, influenced by currents respectively Impressionist, Fauvist, and Cubist Nabis painters as well as benchmarks (Rembrandt, Monet, Sisley, Vuillard, Marquet, Legueult and others …) his painting form and acquires some style that is refined over time.
He prefers to deal with the paint material and unfettered right attaché to figuration, it does not seek the faithful reproduction of a subject but rather the representation of a personal and creative atmosphere.
Practice of a button with a rhythmic simplicity avoids rendering effects frozen and static.
Numerous awards in successive years make a recognized artist.
The list is long, here are a few:
Gold Medal 2005 « international exhibition of Winners » Horbourg Whir (68) Colmar
2008 1st prize « Winter Salon » of Lyon
2009 1st prize « How would he Picasso painted stone? « Les Baux de Provence (13)
2009 1st prize at the National Festival XXI Magné « 300 painters in the Marais Poitevin » (79)
2010 bronze « Art Capital » Salon of French Artists, Grand Palais Paris.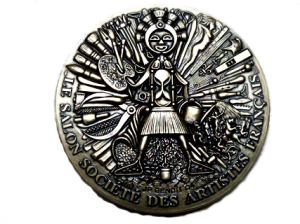 The DNA of the painter is his writing, he likes to clarify and add:

« Thoughtful and spontaneous when combine is now creating happiness, then comes the sharing. »